Exploring Devil's Thumb Ranch
Feb 20, 2023
A few days before Christmas, we got to spend some time out at
Devil's Thumb Ranch Resort & Spa
in Granby, Colorado. It's about an hour and a half drive from Denver and was the epitome of a Christmasy winter wonderland. We got a private tour where we met the kindest people that work there.
We loved this place so much and definitely want to come back for a visit in the summer. There are tons of activities for every season (it's perfect year-round) and if you happen to be coming here for a wedding, you're really in for a treat. The ceremony and reception venues we got to see along with the private dining options (like the grotto) were stunning.
Of course, Leon went with us and we love that the cabins (not the main lodge) are all pet-friendly.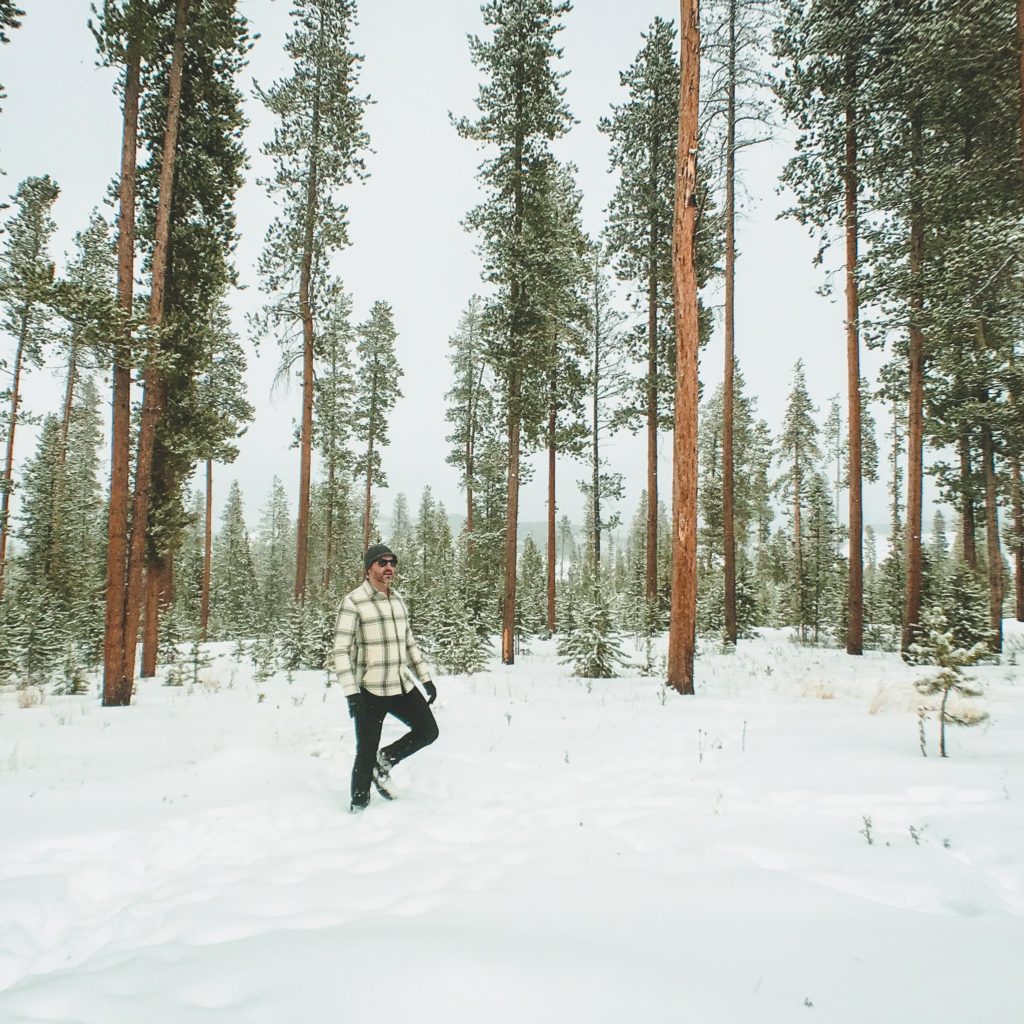 The name "Devil's Thumb" is kind of wonky, but there's a lot of history to this place. It got its name from a rock outcropping that towers high above the ranch that was called Devil's Thumb by Native Americans.
First, I have to mention how this is such an intentional place in every regard for what and how they do things. For example, it's very eco-friendly/ "green" which as an earth lover, I really appreciate. They use geothermal radiant & solar heating and ALL the products used on the property are planet-friendly. I could talk this up a lot more, but let's be honest, that'd be boring so just know they do everything thoughtfully with the resources they have.
One thing I thought was cool is that they're all about preserving. The pine wood used in the main lodge is from the beetle-kill (dead standing trees killed by pine beetles) and the stones surrounding the giant fireplace in Heck's Tavern came from landslides around Colorado. And y'all… the Axe Barn on the property (killer wedding venue spot if you're looking for one), is a Civil War-era barn from Indiana that was completely dismantled then brought here and reassembled. Pretty neat.
THE CABINS
We stayed in one of the cabins on the property and it was absolute perfection. They have multiple cabins to fit different sized groups and our's was the cutest 1 bedroom cabin with plenty of space for just the 2 of us (and Leon).
DINING
While we were here, we ate at both the restaurants on site and the coffee shop, Hallowed Grounds. Heck's Tavern is a bit more chill and The Ranch House is more upscale.
One evening, we ordered the charcuterie board and some cocktails at The Ranch House and sat on the cozy, leather couch listening to the crackling of the wood in the fireplace next to us as we watched the snow come down outside. Later, we went back to our cabin and had hot chocolate and cookies by our fireplace. Talk about a cozy, winter evening!
At Heck's Tavern, we both loved the meatloaf and bison burger. At the end of your meal, you can get a complimentary s'mores kit to use at the fireplace there or take it back to your room/cabin if you have a fireplace. Definitely don't pass that up!
ACTIVITIES
There is so much to do here. If you want to just chill and relax, you have that option (and even a spa to help with that!), but if you want to participate in some of the activities, there are plenty to choose from. They even have a pretty sweet game room where you can do mini bowling, foosball, and more. There's even a theater that shows movies constantly where you can reserve it and watch your own (they have a selection at the front desk to choose from).
We took advantage of the well-groomed trails and did some fat tire biking. This is just biking on the snow with bikes that have really wide tires for better traction. Y'all, biking in the snow is tough but it was so much fun too!
We went on a long hike on some of the trails and also visited the stables to check it out and meet some of the horses. The rest of the time we just chilled and enjoyed the snow-capped mountain scenery.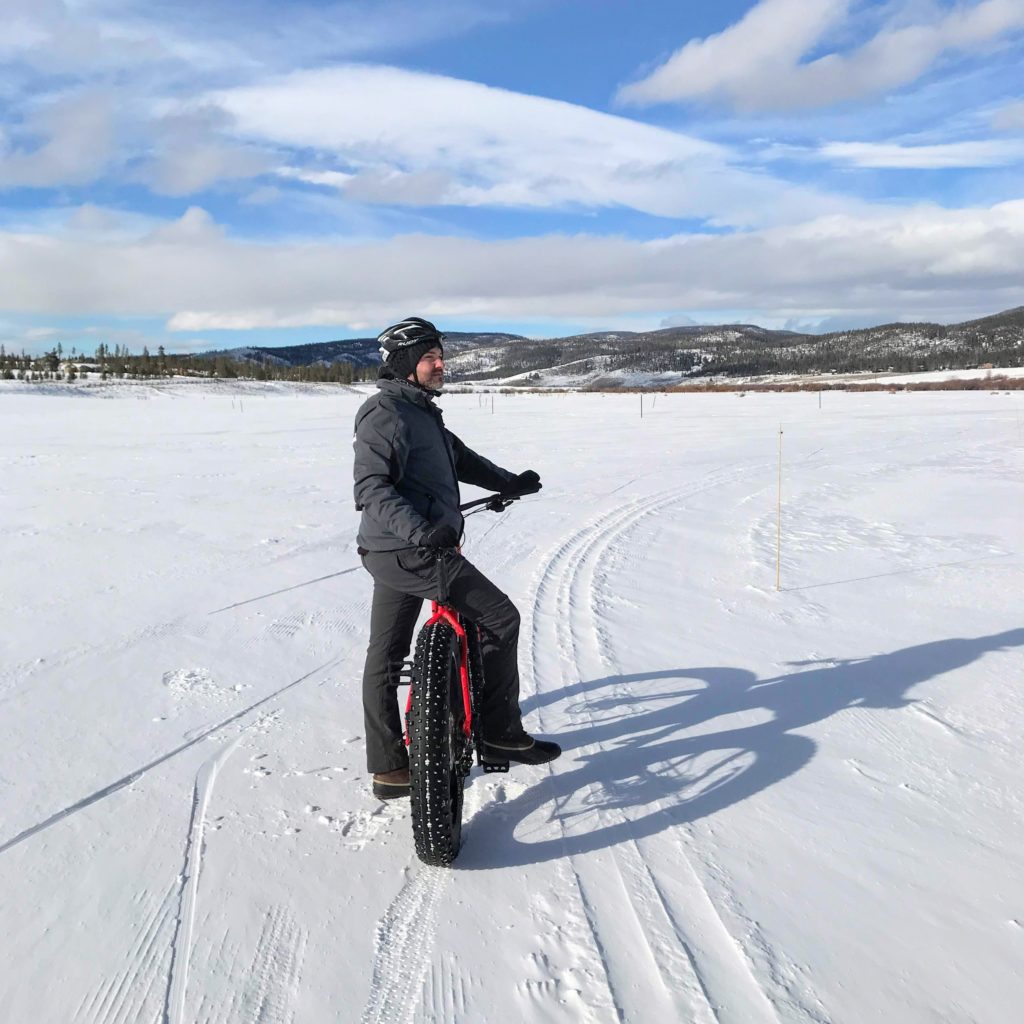 Tip
: I talked with one of the horse wranglers and he told me the best winter activity they have at the stables is the AM/PM feed sleigh rides where you can feed the horses and take a sleigh ride overlooking the valley then cap it off with a campfire and s'mores.
THINGS TO DO IN THE WINTER
You can bring your own gear or rent stuff there.
Cross-country skiing
Snowshoeing
Fat tire biking
Skijoring trail (skiing with your dog)
Hiking
Horse feed and sleigh rides
Winter horseback trails rides
Outdoor ice skating
sledding and hockey
Outdoor hot tub and heated swimming pool
Nearby: skiing/boarding, snowmobiling, and snow tubing in Winter Park
Check out their website
here
to see all their summer and fall activities.
If you're looking for a mountain getaway without skipping luxury, definitely put this place on your list to visit!
Thanks for reading!